How Integrity Urgent Care is Staying Safe
Integrity Urgent Care is taking every precaution to keep all patients and team members safe. 
We have created a new flow at each clinic that allows us to keep patients with COVID related illnesses separate from other patients.  This may include car visits or a completely different section of the clinic being used.
 
All patients are screened for COVID symptoms before being checked-in.  If they do have any symptoms consistent with COVID, they will be treated in a separate area away from our general patient population.
Every member of our team is screened before and after each shift for COVID symptoms including mandatory temperature checks.
We have increased the frequency of our cleaning schedules to ensure a clean and safe environment for our patients.
The addition of virtual visits allows patients to still receive care, even if they are unable to come into the clinic.
Our staff are reviewing all updates from the CDC on how best to treat COVID patients so we stay up-to-date with current guidelines.
All staff are wearing protective equipment while interacting with patients and patients are also required to wear a face mask or covering during their visit.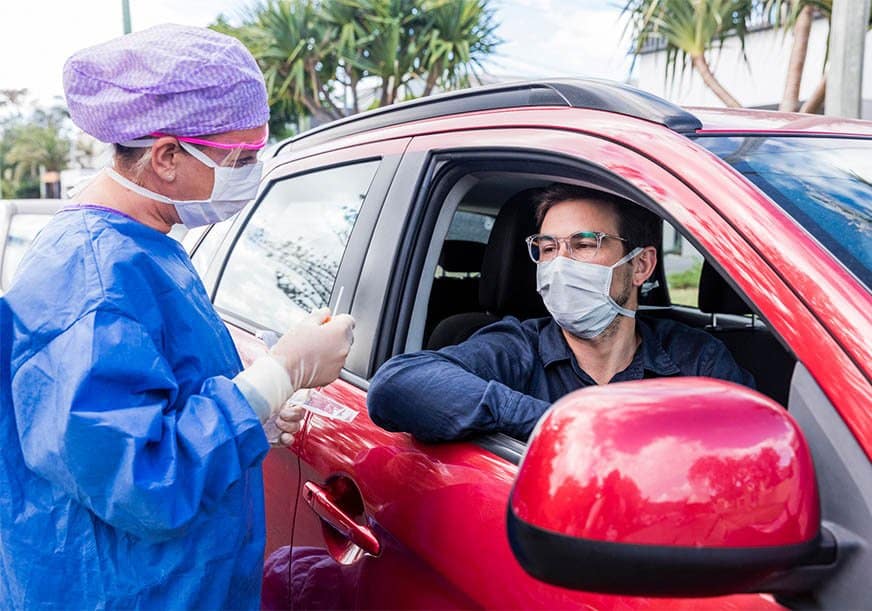 Is it safe to seek medical attention?
Kyle is out of insulin for his insulin pump. He is scared to go to a medical facility for fear of being exposed to the Coronavirus. Ella has had painful urination for the past week, and now has back pain and nausea. She is concerned she has a urinary tract infection, but she too is nervous to go to the doctor's office. These are common scenarios during this time of pandemic fears. Is it safe to go to the urgent care center? This is an important question. The answer is complex.

The simple answer is yes, it is safe to return to the urgent care clinic as you normally would. However, there are complex issues that need to be explained for patients to know WHY it is safe.