Integrity Urgent Care's Occupational Medicine Program
12 Convenient Locations, Open 7 Days a Week
Integrity Urgent Care offers a full line of occupational medicine services as well as treatment for work-related injuries. Partner with a reliable provider to give your employees access to the care and services they need. Contact us at workcomp@integrityuc.com.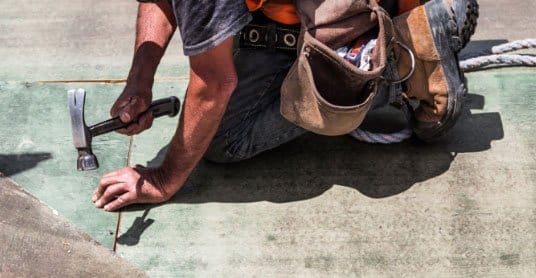 We are 1/10 the cost and wait of a typical ER visit. We know your time as an employer is valuable, and we strive to return the employee back to work as soon as they are able.
All urgent care clinics are open 7 days a week from 8 AM to 8 PM Monday thru Saturday. Sunday hours vary per location. All Integrity clinics are open on all holidays except Christmas Day and New Year's Day.
Integrity Urgent Care is in-network with most major occupational medicine insurance.
Find an Urgent Care Location Near You
Just because getting sick is inconvenient doesn't mean your healthcare has to be. We're open daily and no appointment ever is needed. Visit our locations page to find an urgent care location near you.
No Contracts. No Commitments. Get Started Today!
Don't wait until you have an injured employee or need another option for testing. Download our Occupational Medicine form and get started today! Questions about our program? Questions about our program? Contact us at 254-339-2377
Meet Our Occupational Medicine Providers & Team Members
Associate Medical Director
Dr. Eddy Dark is a Floridian by birth but got to Texas as soon as he could. He attended Baylor University, where he met and later married his beautiful wife, Amy. He attended the University of North Texas for medical school and Scott and White Hospital for residency in Emergency Medicine where he became board certified. He worked as an ER physician for 8 years before deciding to open his first urgent care in Waco. In the ER he experienced the crippled healthcare system that this country is living through. He saw urgent care as a common-sense answer to many of the healthcare problems and drama. "Why can't we go back to treating patients how we would want to be treated?" is the driving question to our urgent care clinics. He has partnered with several great medical providers that share this passion for common sense medicine that is served with value and enveloped in integrity.
Dr. Dark lives on a farm in central Texas with his wife of 19 years and his three awesome children. He is passionate about Faith, Family, and Farming. The Darks are active members of Fellowship Bible Church where they love investing in men's and women's lives, as well as marriage and family groups. Dr. Dark loves teaching his children the business side of farming and is really proud of their micro-businesses of raising chickens, goats, pigs, and cattle.
Director of Occupational Medicine
Dr. Tony Hill is a rural Oklahoma native.  He graduated from Oklahoma State University then went on to earn his DO from OSU College of Osteopathic Medicine in Tulsa, OK. He then completed an Emergency Medicine Residency at Tulsa Regional Medical Center and practiced Emergency Medicine for almost 10 years. During this time, Dr. Hill became involved in the practice of Urgent Care Medicine, in addition to his ER practice. In 2010, Dr. Hill transitioned his practice to full-time Urgent Care and has never looked back.
While working in urgent care Dr Hill developed a special interest in Worker's Compensation and Employer Services, and was the Director of Occupational Medicine for MedNOW Urgent Care for 15 years. He is now performing the same role for the Xpress Wellness and Integrity Urgent Care system. He enjoys training providers in the intricacies of treating work-related injuries, with a focus on getting the injured worker back to pre-injury functioning as quickly as possible. Dr. Hill enjoys engaging with Work Comp insurance adjusters and company representatives when they have questions on patient care.
Dr. Hill lives in Northeastern Oklahoma with his wife and 6 children and enjoys watching all of his kids play their multiple sports.
Workers Compensation Coordinator
Katie Hawkins is a Workers Compensation Coordinator who ensures that patients get the proper care, processes referral intakes for Workers Compensation Case Managers and Adjustors, as well as many other duties to aid in the growth of our Work Comp department. Katie has been working  in the medical field for 12 years and has a passion for training and educating staff.
Katie is married and a mom of two young daughters, Braelynn and Georgia. On the weekend Katie enjoys listening to and supporting her husband, Colton, play local shows with his band.
Workers Compensation Coordinator
Mercedes Aycock has been a dedicated part of the worker's compensation team since January of 2020. She works closely with our providers, clients, and insurance adjusters to ensure continuity of care for our Workers' Compensation patients. Mercedes has spent the better part of a decade in various roles in the medical field and has a passion for people.
This passion led to her having part in creating processes that we have set in place to help create a smooth and quick transition back into the workplace for the injured employee.
Mercedes lives in central Texas with her husband Dustin and their 2 children, Hudson and Bristol. In their spare time the Aycocks enjoy traveling and spending time creating memories with family and friends.
Mark Roberts, PA-C enjoys all aspects of medicine. He particularly enjoys treating injured athletes and active adults. Prior to PA school, Mark was an athletic trainer at Baylor University. After PA school, Mark was employed as a sports medicine and orthopedic surgery physician assistant. His common sense approach to injured patients has been an asset to our Workers' Compensation practice. Mark's thorough care allows patients to get back to life and hobbies safely and quickly.
Mark provides excellent leadership in his role as a provider at Integrity Urgent Care. He is the proud father of 2 sons (Drew and Kyle) and a beautiful daughter (Lily). Mark has been married to Julie for 26 years. Their blind date at Baylor University has turned into an epic adventure! Mark and Julie are involved in their church, Redeemer Waco, where he is an elder.