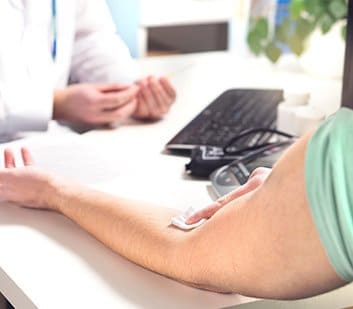 Integrity Urgent Care® Services
It is never easy when your child is sick or injured, but getting them the healthcare they need to stay happy and healthy shouldn't be painful! At Integrity Urgent Care®, we make taking care of your family effortless and affordable. How Healthcare Should Be. 
How can we help you today?
COVID-19 is still a major risk, and with new variants appearing all the time, it's important to stay up-to-date with testing and vaccinations.
If you think you might have COVID-19, our experts are happy to screen you as quickly and comfortably as possible.
You might be worried about taking time from work or school to get tested for STIs. You may also feel embarrassed. Your life doesn't have to stop just because you have a sexual health problem. But if you don't take care of your health needs, you and your partners will be at risk. Integrity offers compassionate, discreet STI screening and testing.

Integrity Urgent Care offers a full line of Occupational Medicine services including: 
Post-accident injury assessment and care

DOT physicals

Pre-employment physicals
For more information on our employer services please contact us at workcomp@IntegrityUC.com and someone from our team will reach out to you.  
If you have a question about the healthcare services offered by Integrity Urgent Care®, please contact one of our urgent care clinics today. We currently accept Blue Cross Blue Shield, Aetna, Cigna, TRICARE, TriWest, Medicare, and United Healthcare insurance. Don't see your insurance listed here? Call today to check and see if we accept your insurance. Competitive self-pay rates are also available. Find a location near you.
Find an Urgent Care Location Near You
Just because getting sick is inconvenient doesn't mean your healthcare has to be. We're open daily and no appointment ever is needed. Visit our locations page to find an urgent care location near you.